Cajon del Maipo and Embalse el Yeso Day Tour, Day Trip to Cajon del Maipo Embalse El Yeso, Cajon Del Maipo Tour, Day Tour Cajon Del Maipo.
Embalse el Yeso, located 100 km, 2 hours from Santiago.
This day trip is a panoramic tour to explore and enjoy the scenic beauty of the hills of The Andes and the stunningly blue El Yeso Reservoir.
In El Yeso Reservoir we will walk a 2 km trail bordering the reservoir.
The tour includes stops in historical landmarks and in the small town of San Jose de Maipo. Take the magic of the mountains with you
After our walk, we will have breakfast/picnic (including wine, juice, tea, cheese, olives & treats) while enjoying the fresh air and the surrounding mountains
It is recommended that you bring a camera and sunscreen, and wear tennis shoes or trekking shoes in winter, a hat, and a jacket.
This tour is subject to change due to weather conditions (rain or snow) for the safety of all participants.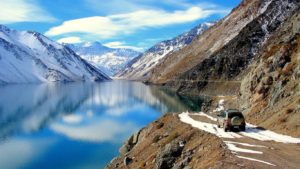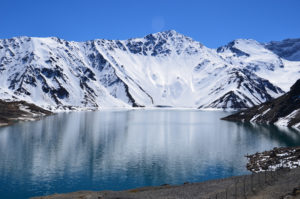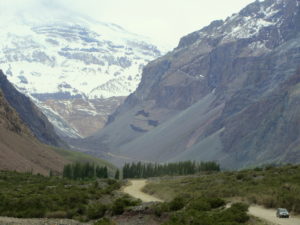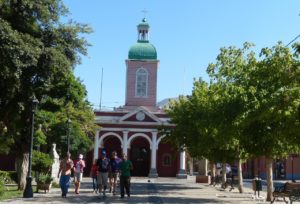 LOW PRICE GUARANTEE
Price per Person                       Total
$330.00                x 1 Adult: $330.00
$150.00                x 2 Adult: $300.00
$130.00                x 3 Adult: $390.00
$100.00                x 4 Adult: $400.00
$95.00                  x 5 Adult: $475.00
$95.00                  x 6 Adult: $570.00
$95.00                  x 7 Adult: $665.00
From USD
About the Tour
Private Transportation.
Family friendly
Picnic at the lagoon (cheese, wine, snacks, and beverages)
Bilingual guide Spanish / English.
Departure from the Hotel 07.00 am
What's excluded
Lunch
Optional Tips
Tour duration 10 hours (approx.)
Full day

Cajon del Maipo and Embalse el Yeso Day Tour