Concha y Toro & Undurraga Winery Tour, Full Day Tour Concha y Toro and Undurraga Vineyards, City Tour and Wine Tour Undurraga or Concha y Toro in Chile, Concha y Toro & Undurraga Winerys.
You can visit two vineyards located in the Maipo Valley
Perhaps Chile's most historic region, some of the grape plantings in the Maipo Valley date back to the time of the Spanish conquistadors in Chile.
Most of the country´s oldest wineries are based in the Maipo Valley
The climate in the Maipo Valley is stabil with hot dry summers and short mild winters of not more than 450 mm rainfall. There are extreme differences in day and night temperatures with hot days and cool nights.
The natural soils are rich in minerals, sandy-clayey and highly permeable.
Concha y Toro Winery
Visit the legendary Concha y Toro Winery of central Chile, touring the vineyard, visiting the aging cellar, and partaking in a sublime wine tasting.
and no Chilean vintage is better known than Concha y Toro. Founded just south of Santiago in 1883 by Don Melchor de Concha y Toro, this respected winery now has vineyards all over Chile.
One of the world's three leading wine producers and South America's single largest exporter of fine wines, Concha y Toro accounts for virtually a quarter of Chile's total wine production.
Its exporting spi­rit and successful business model has allowed Concha y Toro to grow and be present in more than 140 countries, becoming the main exporter of Chilean wine.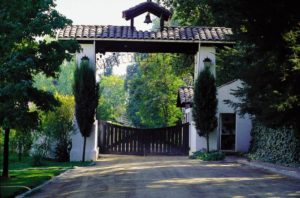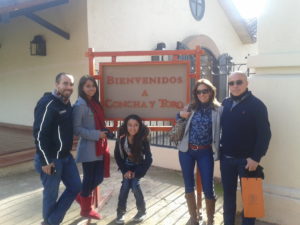 Undurraga Winery
With 130 years of experience, Viña Undurraga makes unique wines of specific origin which reflect the best of the land and valleys of Chile.
Viña Undurraga is one of the oldest and a pioneer wine companies in Chile with a winemaking capacity of 24 million litres and exports to more than 70 countries selling up to 1.7 million cases per year worldwide
During the visit you will visit a modern wine producing plant, underground cellars which date back to 1885, and the wonderful gardens designed in the 19th century by the famous French landcape designer Pierre Dubois.
Ending with a great tasting and a gift wine glass.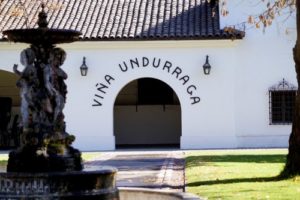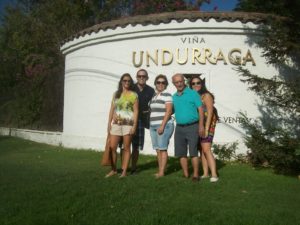 LOW PRICE GUARANTEE
Price per Person                       Total
$300.00                x 1 Adult: $300.00
$185.00                 x 2 Adult: $370.00
$137.00                 x 3 Adult: $411.00
$118.00                 x 4 Adult: $472.00
$115.00                 x 5 Adult: $575.00
$115.00                 x 6 Adult: $690.00
$115.00                 x 7 Adult: $805.00
From USD
About the Tour.-
Private Transport
Admission fees
Wine tasting
Family friendly
Bilingual guide Spanish / English.
Exclusions
Lunch
Tour duration 08 hours (approx.)

Concha y Toro & Undurraga Winery Tour