Concha y Toro Winery Tour, Concha y Toro Wine Experience, concha y toro winery tour santiago, Wine Tour at the Concha y Toro Winery – Santiago, Winery Visit and Tasting at Concha y Toro.
Concha y Toro, founded in 1883
Vina Concha y Toro is Latin America's leading producer and occupies an outstanding position among the world's most important wine companies
This world-class vineyard that was once the summer residence of the winery's wealthy founding family
Today, Concha y Toro Winery produces some 20 million cases of excellent wine, most for export
Enjoy the scenic splendor of one of Chile's most famous wineries
Highlights
1.- Park, gardens and estate house:
Walk through the gardens, the park and the outside of the summer residence of the Concha y Toro family towards the end of the 19th Century.
2.- Garden of grape varieties and vineyard:
Learn about where Concha y Toro wines come from in our Grape Variety Garden, a place with 26 varieties of wine grapes. Visit the Old Pirque vineyard.
3.- Wine tasting
4.- The cellars and Casillero del Diablo:
Visits to the wine cellars including the centenarian Casillero del Diablo, the wine legend.
5.- Wine tasting and an engraved glass as gift.
Concha y Toro was also named "The Most Admired Wine Brand in the World" for 2011, 2012 and 2013 by England's Drinks International magazine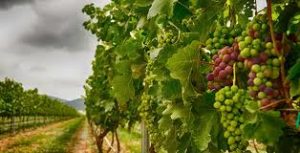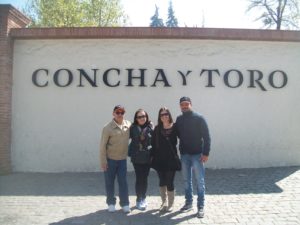 LOW PRICE GUARANTEE
Price per Person                       Total
$150.00               x 1 Adult: $150.00
$85.00                x 2 Adult: $170.00
$79.00                x 3 Adult: $237.00
$79.00                x 4 Adult: $316.00
$79.00                x 5 Adult: $395.00
$75.00                x 6 Adult: $450.00
$75.00                x 7 Adult: $525.00
From USD
About the Tour.-
Private Transport
Admission fees
Wine tasting
Family friendly
Bilingual guide Spanish / English.
Exclusions
Lunch
Tour duration 04 hours (approx.)
Departure from your hotel in santiago 08:30 am
Arrival at your hotel in Santiago 12:30

Concha y Toro Winery Tour, Concha y Toro Wine Experience