Valparaiso to Santiago Private Transfer & City Tour (or viceversa). Combine a Tour to Valparaiso with a Private Transfer to Santiago.
We will meet you at Valparaiso Cruise Ship or Santiago Airport and Drive towards to Valparaiso or Santiago.
Santiago Chile Travel is the best way to discover and enjoy
Santiago or Valparaiso with your family, alone or with friends.
With a time of approximately 6 hours.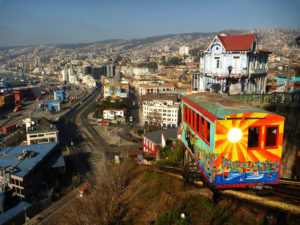 City of Valparaiso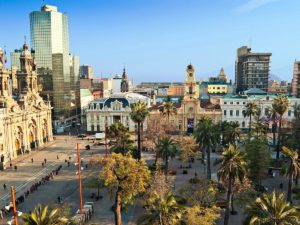 City of Santiago
From USD
LOW PRICE GUARANTEE
Price per Person                       Total
$330.00                x 1 Adult: $330.00
$170.00                x 2 Adult: $340.00
$127.00                x 3 Adult: $381.00
$96.00                 x 4 Adult: $384.00
$96.00                 x 5 Adult: $480.00
$92.00                 x 6 Adult: $552.00
$92.00                 x 7 Adult: $644.00
From USD
Duration: 6 hours (approx.)

Valparaiso to Santiago Private Transfer & City Tour (or viceversa)