Winery Tour of Casas del Bosque and Veramontes, Full Day Wine Tour Veramontes & Casas del Bosque Vineyards, Casablanca Valley Private Wine Tour: Casas del Bosque and Veramontes Wineries.
The Tour to Casablanca Valleys it's a really nice Excursion near Santiago where you have the chance to try excellent quality wines from this innovative Wine Area.
You will visit two of the most important vineyards of the Casablanca valley
Visit the vineyards Veramontes and Casas del Bosque.
Veramonte Winery
Veramonte was founded in 1990 as a vineyard-based winery whose mission is to produce high quality wines that accurately, authentically express varietal characteristics via Chile's unique terroirs.
Veramonte's Casablanca vineyard produces significantly lower yields than other grape growing regions in Chile, resulting in grapes with more intensity and concentration
Itinerary
Welcome at visitor center
Tour around vineyards
Winery and barrel room
Tasting of three wines: Ritual Pinot Noir, Ritual Sauvignon Blanc and Primus The Blend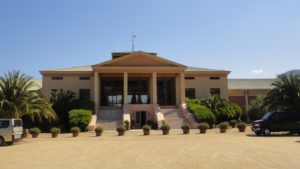 Casas del Bosque Winery
Casas del Bosque is one of the most important wineries in Casablanca.
It was established in 1993 to be a family boutique winery exclusively oriented to the production of high quality wines. Casas del Bosque has its own vineyards in the Casablanca Valley
The winery has been awarded the prestigious award of "Best Chilean Wine Producer" for 2 consecutive years (2013 and 2014) at the International Wine & Spirits Competition in London.
In addition its restaurant Tanino was recognized as one of the top twenty World's Best Winery Restaurants by Wine Access Magazine, Canada.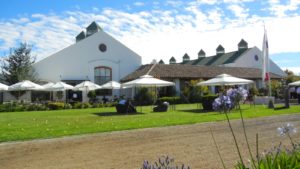 LOW PRICE GUARANTEE
Price per Person                       Total
$380.00                x 1 Adult: $380.00
$210.00                x 2 Adult: $420.00
$157.00                x 3 Adult: $471.00
$140.00                x 4 Adult: $560.00
$120.00                x 5 Adult: $600.00
$108.00                x 6 Adult: $648.00
$105.00                x 7 Adult: $735.00
From USD
About the Tour
Private Transport
Admission fees
Wine tasting
Family friendly
Bilingual guide Spanish / English.
Exclusions
Lunch
Optional: Lunch at Viña Casa del Bosque restaurant.
Duration:
Departure from Hotel in the morning
From 09:30 hrs to 17: 00 hrs.

Winery Tour of Casas del Bosque and Veramontes