Maipo Valley Wine Tour, Maipo Valley, Maipo Valley Wineries, Maipo Valley vineyards, Maipo Valley Wine Tour in Chile , Maipo Valley Best Wineries.
Maipo Valley is one of Chile's most important wine-producing regions.
Maipo Valley is home to some of the country's most prestigious wines. It is often described as the 'Bordeaux of South America', and rich, fruit-driven Cabernet Sauvignon is undoubtedly its most celebrated wine style.
In the Maipo Valley, Cabernet Sauvignon dominates vine plantings – accounting for more than 50% of the wines produced, Merlot accounts for 10%. Overall, the Maipo Valley is a predominately red wine region and has an 85/15 split of red to white wines.
Many of Chile's oldest, largest, and most established wineries have found a home in the Maipo Valley including Concho y Toro and Santa Rita.
You will meet two of the most important vineyards of the Maipo Valley
Concha y Toro Winery
Founded in 1883, Concha y Toro was the first producer to introduce Chilean fine wines made from French grape varieties.
One of the world's three leading wine producers and South America's single largest exporter of fine wines.
Its exporting spi­rit and successful business model has allowed Concha y Toro to grow and be present in more than 140 countries, becoming the main exporter of Chilean wine.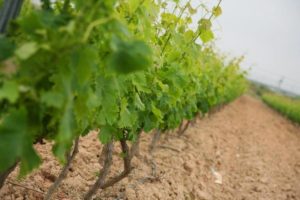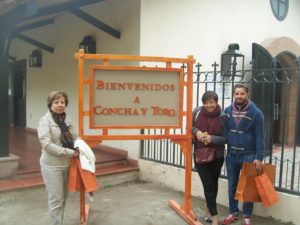 Santa Rita Winery
Founded in 1880 by Domingo Fernandez in Chile's Maipo Valley, this historic property was among the first to pioneer plantings of European grape varieties in Chile.
Santa Rita Winery occupies some of the best Chilean wine-growing lands and boasts one of the country's oldest aging cellars, designated as a national monument.
The company currently has a total of four cellars for the wine producing process. French and American oak barrels are used in the aging cellars,
During your visit you will explore the winery's modern bottling plant and the oldest wine cellars of the country.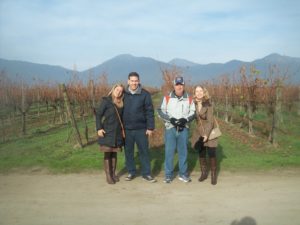 LOW PRICE GUARANTEE
Price per Person                       Total
$300.00                x 1 Adult: $300.00
$185.00                 x 2 Adult: $370.00
$137.00                 x 3 Adult: $411.00
$118.00                 x 4 Adult: $472.00
$115.00                 x 5 Adult: $575.00
$115.00                 x 6 Adult: $690.00
$115.00                 x 7 Adult: $805.00
From USD
About the Tour.-
Private Transport
Admission fees
Wine tasting
Family friendly
Bilingual guide Spanish / English.
Exclusions
Lunch
Tour duration 08 hours (approx.)

Maipo Valley Wine Tour, Maipo Valley