Private Full-Day Tour to Valparaiso & Viña del Mar.
Experience Valparaiso through the eyes of a local private guide!
Immerse yourself in the bohemian beauty of Valparaiso
Valparaíso, city, central Chile. It lies on the south side of a broad, open bay of the Pacific Ocean, 84 miles (140 km) northwest of the national capital of Santiago.
Valparaíso was founded in 1536 by a conquistador, Juan de Saavedra, who named it for his birthplace in Spain.
The port city of Valparaiso, Chile is built on dozens of steep hillsides.
With antique buildings and a historical center declared a World Heritage Site by Unesco. Valparaiso is known as the city of the mountains that invade the sea and the place where the Spanish and the English architecture blends.
Valparaiso for its geography and characteristics is unique and has no purchase with other cities of the world.
In this tour you will also know the beautiful city of Viña del Mar.
The city of Vina del Mar filled with expansive green areas, including charming parks and plazas often frequented by locals and tourists.
It also holds a large number of historic buildings, including beautiful palaces and castles, giving the city its characteristic charm and a peek into an important past.
You will be able to know beautiful beaches.
City of Valparaiso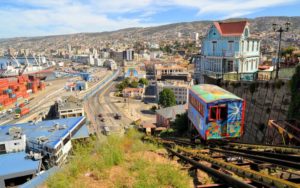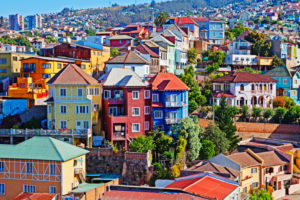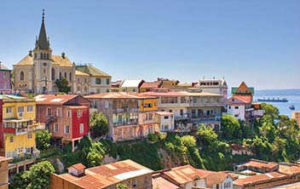 City of Vina del Mar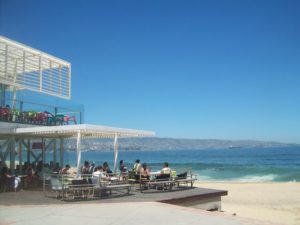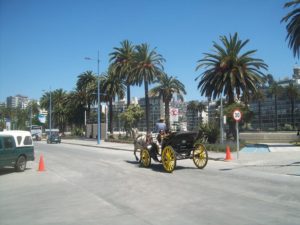 Full-Day Tour of Valparaiso Port and Viña del Mar
Departs 9:00 AM
From USD
LOW PRICE GUARANTEE
Price per Person                       Total
$330.00                x 1 Adult: $330.00
$170.00                x 2 Adult: $340.00
$127.00                x 3 Adult: $381.00
$96.00                 x 4 Adult: $384.00
$96.00                 x 5 Adult: $480.00
$92.00                 x 6 Adult: $552.00
$92.00                 x 7 Adult: $644.00
From USD
Duration: 8 hours (approx.)
About the Tour
Private Transport
Family friendly
Bilingual guide Spanish / English.

Valparaiso Private Tours, Private tour in Valparaiso